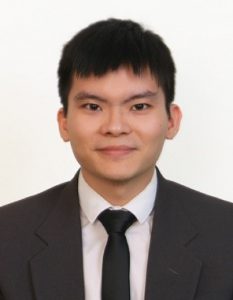 Yap Win Ian
葉永焉律师
Associate
LL.B (Hon.), University of the West of England
Email: ian@desho.com.my
Profile
Yap Win Ian (or Ian Yap, as he goes by) was called to the Bar of England and Wales at the Honourable Society of the Middle Temple in November 2018. In July 2020, he commenced his pupillage at the chambers of Messrs Daim and Gamany and was successfully admitted and enrolled as an Advocate and Solicitor of the High Court of Malaya on 28.5.2021.
His pupillage experience was primarily focused on criminal litigation supplemented by civil litigation and public interest (statelessness). His previous experiences included:
Criminal Litigation
Criminal Intimidation (S506 Penal Code);
Causing Disharmony on Grounds of Religion (S298A Penal Code);
Appeal against amendment of Warrant of Commitment; and
Bail (Anti-Trafficking In Persons And Anti-Smuggling Of Migrants Act 2007 / Security Offences (Special Measures) Act 2012)
Civil Litigation
Damages for Wrongful Deaths (Death in Custody and Premature Execution); and
Medical Negligence
Public Interest
Prior to that, he also gained experience as an In-house Legal Counsel at AEON Co. (M) Bhd, a leading retailer in Malaysia. His primary responsibilities included drafting, vetting and reviewing Tenancy Agreements, Service Contracts, and various other legal correspondences on behalf of AEON.
As the latest addition to Messrs Desmond Ho and Associates, he looks forward to making his own contributions to the firm and is keen on his continuous professional development as a young and upcoming lawyer. His primary area of interest is in criminal law but he also has a desire to familiarise and develop himself in other areas of law.
Current Practice Areas:
Criminal Litigation

Dangerous Drugs Act 1952;
Penal Code;
Anti-Money Laundering, Anti-Terrorism Financing and Proceeds of Unlawful Activities Act 2001;
Minor Offences Act 1955; and
Others.

Corporate Law
Industrial Relations and Employment Law