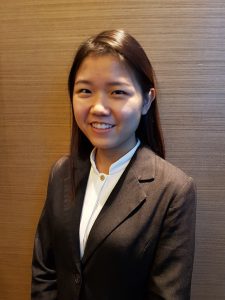 LIEW SHI YI 
刘曦忆律师
Associate
LL.B (Hon.), MMU
Email: shiyi@desho.com.my
Qualifications
Shi Yi chambered with Messrs Hoe & Moira and was called to the Malaysian Bar on July 11, 2019. She then joined the firm as a Legal Associate.
 Practice Areas
Banking & Insolvency Litigation
Corporate, Civil & Commercial Litigation
Industrial Relations&Labour Law
Family Law
Property & Probate
Conveyancing
Achievements & Service
Shi Yi currently sits in the International Malaysia Law Conference Committee for 2019/2020 and looks forward to learning the ropes in managing a law conference at the international level from the senior members of the committee.